State Funding, Tax Credits, & Rebates: Washington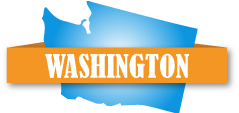 Buyer's Retail Tax Exemption Certificate – Department of Revenue
Residents of Washington state may qualify for a tax exemption on EVSE purchases. Please
follow this link
and fill out the form and mail it in.
*NOTE*
You
MUST
send this form in
BEFORE
you place an order in order to qualify. For more questions, don't hesitate to reach out to us: 585.533.4051.
Electric Vehicle Supply Equipment (EVSE) Rebate – Avista
Avista offers rebates to residential and workplace customers for the installation of a Level 2 EVSE of up to $1,000 and $2,000, respectively. Rebates are limited to the first 240 residential and 175 workplace customers that apply. For more information, including how to apply, see the
Avista Electric Transportation
website.