State Funding, Tax Credits, & Rebates: Vermont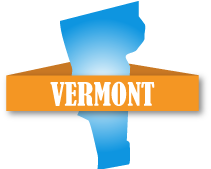 Plug-In Electric Vehicle Rebate - Burlington Electric Department (BED)
BED customers are eligible for a $1,200 rebate on the purchase or lease of a new qualifying all-electric vehicle (EV). Qualifying plug-in hybrid electric vehicles (PHEVs) are eligible for a $1,000 rebate. Moderate income customers are eligible for an additional $600 rebate for an EV or an additional $500 rebate for a PHEV. Vehicles must have a manufacturer's suggested retail price (MSRP) of less than $50,000 and be registered in Burlington, VT. Rebates are available through December 31, 2019. For more information, including how to apply, see the
BED Electric Vehicles
website.
Electric Vehicle Supply Equipment (EVSE) Incentives - Green Mountain Power (GMP)
GMP residential customers are eligible for a free Level 2 EVSE when they purchase a new all-electric vehicle (EV). Residential customers that already own an EV may rent a Level 2 EVSE station at a low monthly fee. In addition, customers may enroll in GMP's EV Unlimited Plan for unlimited EV charging during off-peak hours at a flat monthly fee. For more information about these incentives, see
GMP's In-Home Level 2 EV Charger
website.
Plug-In Electric Vehicle (PEV) Charging Rate Reduction and EVSE Rebate - BED
Burlington Electric Department (BED) offers a per kilowatt-hour discount for residential customers to charge PEVs during off-peak times. To qualify, customers must install a WiFi enabled electric vehicle supply equipment (EVSE).
BED also offers a rebate of $400 for the purchase and installation of a qualifying Wifi enabled EVSE for customers that have enrolled in BED's Residential EV Rate. Eligible applicants must have purchased EVSE within 60 days of the acquisition of the EV. For more information, see the
BED EV Rate
website.