State Funding, Tax Credits, & Rebates: Georgia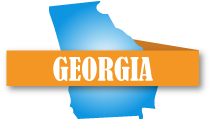 Plug-In Electric Vehicle Charging Rate Incentive - Georgia Power
Georgia Power offers a PEV time-of-use electricity rate for residential customers who own a PEV. The PEV rate is optional and does not require a separate meter. For more information, see the
Georgia Power Electric Vehicles
website.
Electric Vehicle Supply Equipment (EVSE) Rebate - Georgia Power
Georgia Power offers a rebate to residential customers, businesses, and builders who install Level 2 EVSE. Customers are eligible for a $250, $500, and $100 rebate, respectively, for each dedicated circuit installed through December 31, 2019. Other conditions may apply. For more information, see the
Georgia Power Electric Vehicles
and
Electric Vehicles & Your Business
websites.