State Funding, Tax Credits, & Rebates: Florida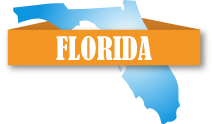 Duke Energy Park & Plug
program offers Duke Energy customers free Level 2 EVSE, along with warranty and installation, at publicly accessible parking spots. Participants must have available parking that is safe, well-lit, paved, ADA compliant, and within close proximity to an adequate power source. Once installed, site hosts can choose whether to offer the charging for free or to charge a fee. (Hosts responsible for electricity costs).
ChargeUP! Sarasota County
offers rebates to businesses, non-profits, and local governments within Sarasota County for the installation of qualified Level 2 or DC fast charging EVSE. Businesses are eligible for a rebate of 25% of the cost of EVSE purchase and installation, up to $2,000, and non-profits or government organizations are eligible for a rebate of 50% of the cost of EVSE purchase and installation, up to $4,000.
Brickell Energy aFLoat Program
offers two different incentives to facilitate the installation of Level 2 EVSE in Florida. Through the aFLoat Host Agreement, Brickell Energy will rebate a portion of the cost of hardware, network service plans, management service, and warranties. Eligible hosts include commercial real estate property owners and managers. The aFLoat Rental Plan allows eligible hosts to pay no upfront costs for any charging stations, and to instead rent them from Brickell Energy for a fixed monthly rate.
Plug-in Electric Vehicle (PEV) Rebate - JEA
Jacksonville Electric Authority (JEA) offers rebates for new PEVs purchased or leased on or after September 18, 2014. PEVs with a battery less than 15 kilowatt-hours (kWh) in capacity receive $500, and PEVs with larger battery capacity are eligible for $1,000. A copy of a valid Florida vehicle registration, proof of sale, and a recent JEA Electric bill are required. For more information, see
JEA's Electric Vehicle Incentives
page.
Plug-In Electric Vehicle (PEV) Rebate - OUC
Orlando Utilities Commission (OUC) provides rebates of $200 to residential customers who purchase or lease an eligible new or preowned PEV. Applicants must apply within six months of the purchase or lease of the PEV. For more information, see the
OUC Electric Vehicles at Home
page.