State Funding, Tax Credits, & Rebates: Florida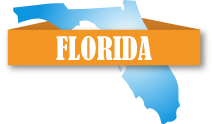 Plug-in Electric Vehicle (PEV) Rebate - JEA
Jacksonville Electric Authority (JEA) offers rebates for new PEVs purchased or leased on or after September 18, 2014. PEVs with a battery less than 15 kilowatt-hours (kWh) in capacity receive $500, and PEVs with larger battery capacity are eligible for $1,000. A copy of a valid Florida vehicle registration, proof of sale, and a recent JEA Electric bill are required. For more information, see
JEA's Electric Vehicle Incentives
page.
Plug-In Electric Vehicle (PEV) Rebate - OUC
Orlando Utilities Commission (OUC) provides rebates of $200 to residential customers who purchase or lease an eligible new or preowned PEV. Applicants must apply within six months of the purchase or lease of the PEV. For more information, see the
OUC Electric Vehicles at Home
page.