State Funding, Grants & Incentives: Delaware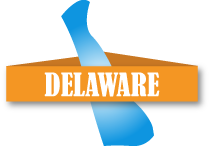 PECO
provides rebates of $50 to residential customers who purchase a new, qualified PEV.
Delaware Clean Transportation Incentive Program
, from the Delaware Department of Natural Resources and Environmental Control, offers rebates for new Level 2 EVSE purchased for use at commercial and residential locations. Rebate amounts are 50% of the cost of a residential charging station (up to $500) and 75% of the cost of a commercial or workplace charging station (up to $2,500 per port).
Delaware Code Retail
electricity customers with at least one grid-integrated electric vehicle (EV) may qualify to receive kilowatt-hour credits for energy discharged to the grid from the EV's battery at the same rate that the customer pays to charge the battery.