State Funding, Tax Credits, & Rebates: New Jersey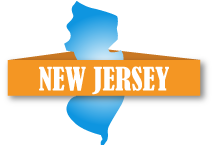 Sales Tax Exemption
: A sales tax exemption is available for the purchase or lease of zero emission electric vehicles.
HOV Lane Access
: Qualified hybrid vehicles can use the HOV lane from Interchange 11 to Interchange 14 during certain times.
New Jersey Turnpike Authority's Green Pass Discount Plan
provides a 10% discount on off-peak New Jersey Turnpike and Garden State Parkway toll rates for drivers of vehicles that have a fuel economy of 45 miles per gallon or higher and meet the California Super Ultra Low Emission Vehicle standard. Vehicles must register with New Jersey E-ZPass.
Drive Green NJ It Pay$ to Plug-In
offers $5,000-$6,000 per Level 2 single/dual port EVSE installed. Requirements focus on public parking, workplace, and multi-unit dwelling.